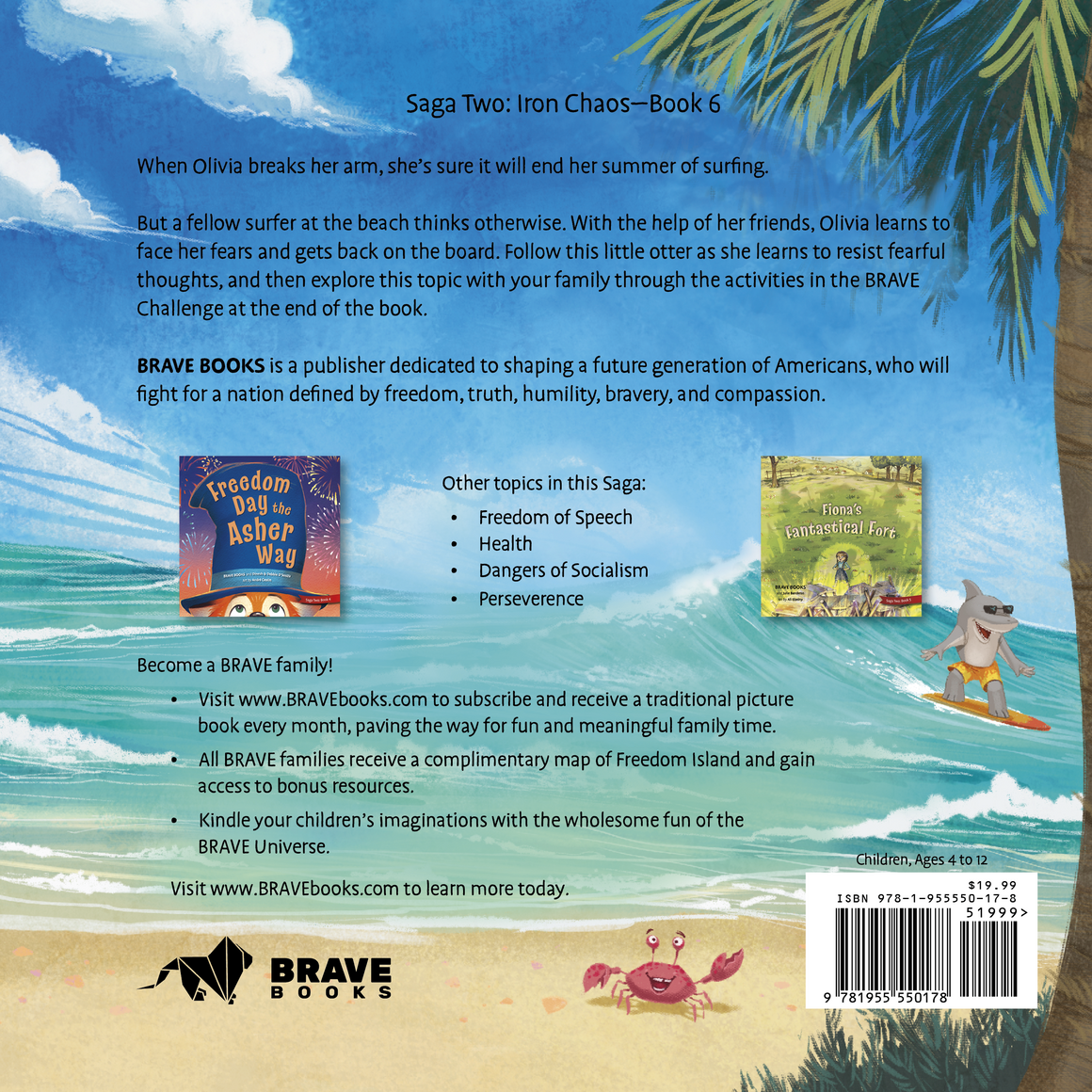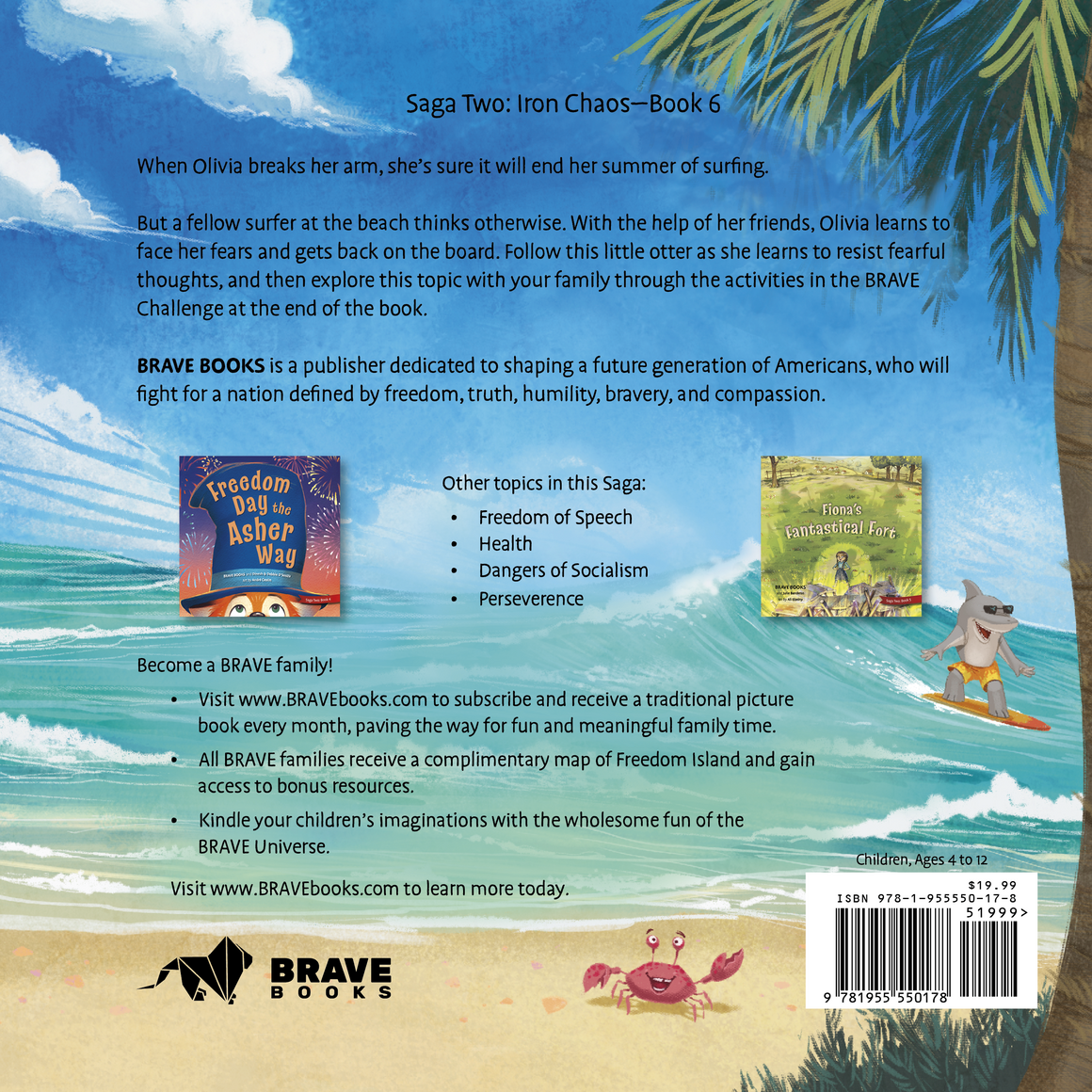 Surfing Past Fear
When Olivia breaks her arm, she's sure that will end her summer of surfing.
But a fellow surfer at the beach thinks otherwise. With the help of her friends, Olivia learns to face her fears and gets back on the board. Follow this little otter as she learns to resist fearful thoughts, and then explore this topic with your family through the activities in the BRAVE Challenge at the end of the book.
Buy Now or Join the Book Club!
BRAVE BOOKS is a publisher dedicated to shaping a future generation of Americans, who will fight for a nation defined by freedom, truth, humility, bravery, and compassion.