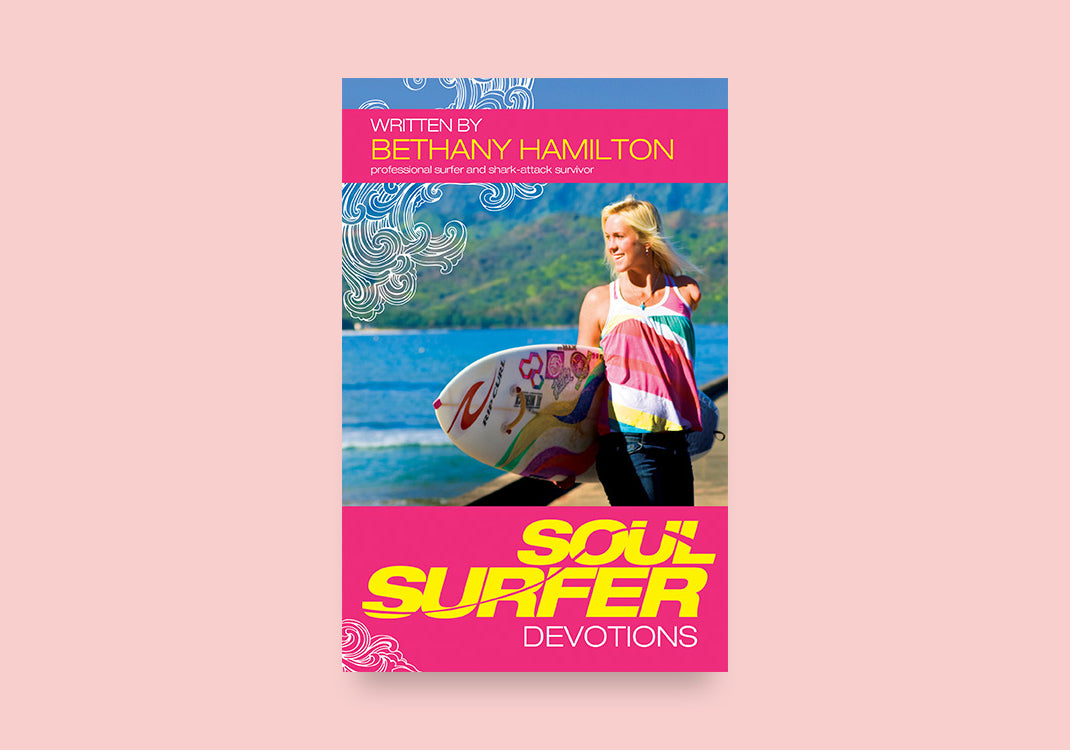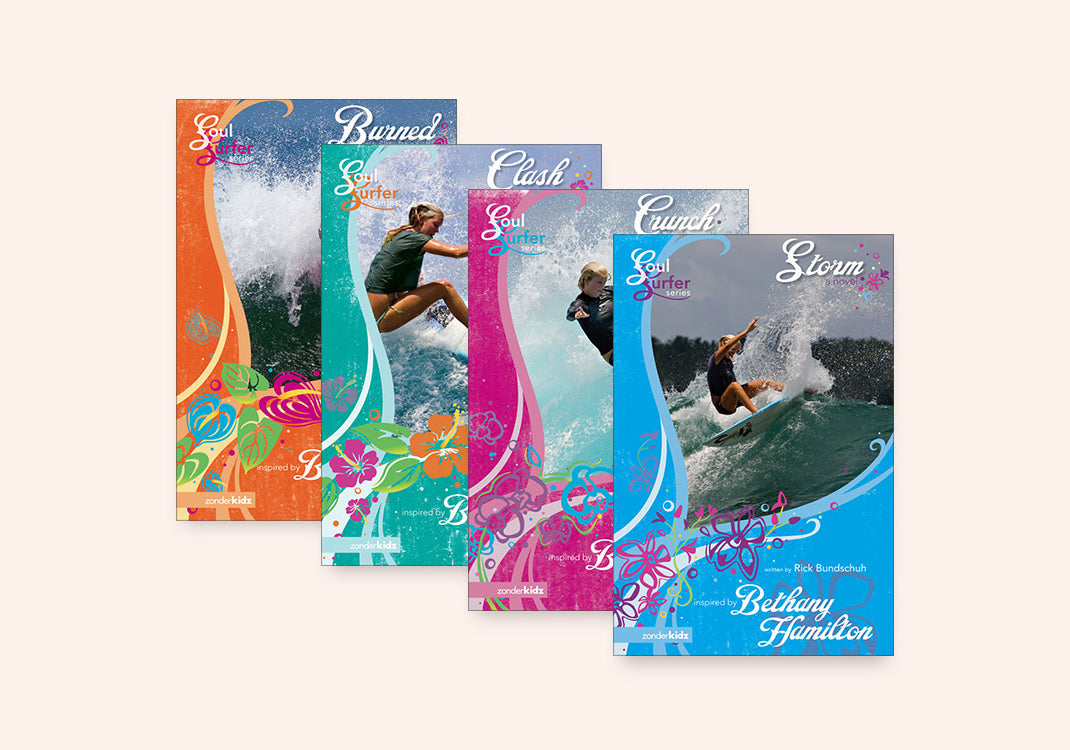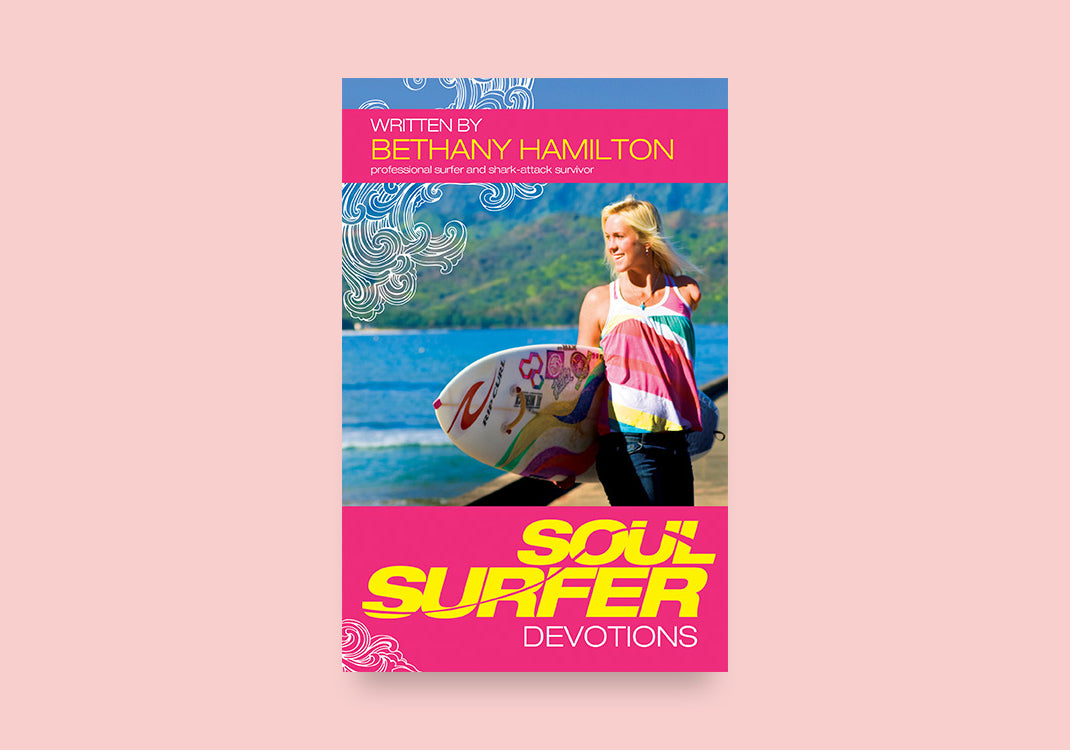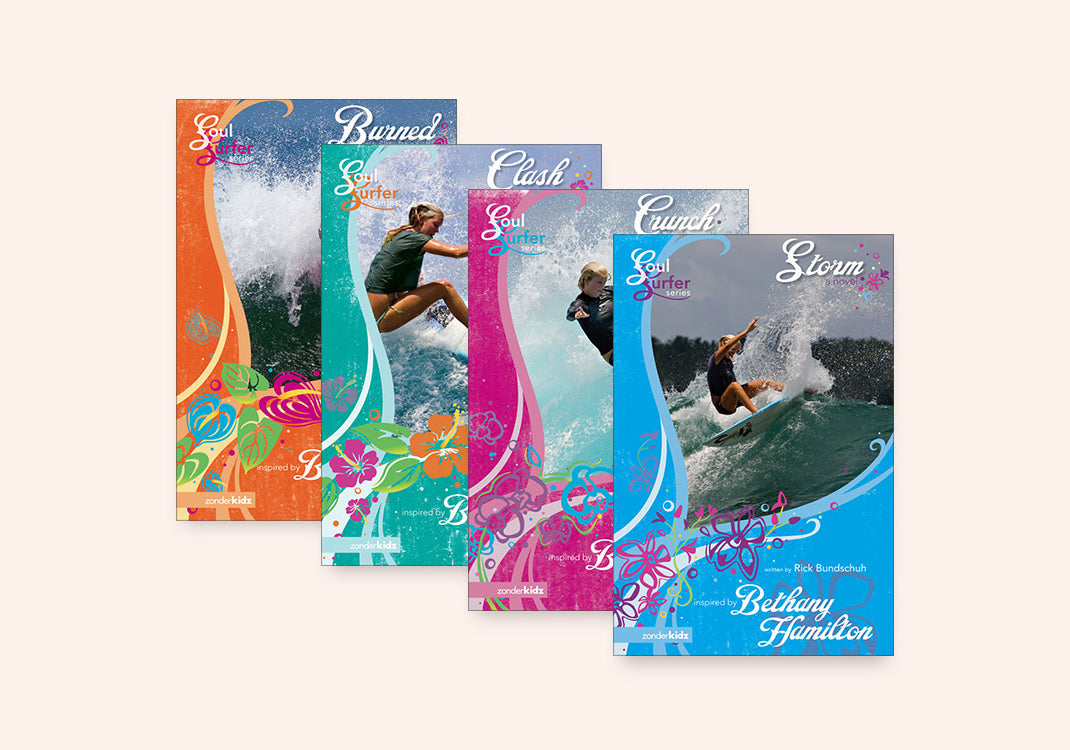 More Books
 Learn more about Bethany in Soul Surfer (reprinted 2006)*, find out from Bethany's mom, Cheri, about their life as a family in Raising a Soul Surfer (2013)*, or grab the Soul Surfer fiction series (reprinted 2014)* based on Bethany and her friends!
In Rise Above: A 90-Day Devotional (reprint 2014), teen surfing star Bethany Hamilton shares with young girls (age range: 8 - 12 years) her courage and enthusiasm for God, inspiring them to face life head on and stand strong in their faith.
In Soul Surfer Devotions (reprinted 2011), Bethany speaks straight to her soul sisters (recommended for teen/tween girls) about letting God lead in the epic ride of life. She shares stories of women to admire, prayers to focus on, and wipeouts to avoid. Girls will hear thoughts on friends, family, faith, gossip, and peer pressure―Bethany covers it all.
From Bethany Hamilton's fan letters come these honest, sometimes gut-wrenching questions in Ask Bethany (reprinted 2011)* ---probably questions you've asked. Verses from the Bible add inspiration to Bethany's sincere answers, and you'll get to know her heart as you surf this personal book.
*Purchase through Friends of Bethany Hamilton at Amazon to support the Beautifully Flawed Foundation.